How bad would it be if your business operating account were debited several thousand dollars without your permission or knowledge? For many businesses it could put them out of business, or at a minimum, make things very tense while the owner scrambled to figure out how to cover payroll and/or other bills.
After 25 years in the electronic payments industry, stories of business owners having large sums of money intentionally or accidentally withdrawn from their account are unfortunately more common than you might think. Sometimes it is a small amount being withdrawn over a long period of time.
Any company or person you give permission to withdraw or deposit fees typically can take a larger, different, or more frequent amount from your account. You might think, "That's stealing!" or "I trust(ed) that person!" None of that matters once the horse is out of the gate. It's always easier to control your money when it's still in your account.
Why should you worry about letting a vendor deposit money via ACH into your operating account? Because 99 times out of 100, there is verbiage in the terms and conditions that allow them to also withdraw funds for "errors and adjustments". Regardless of phrasing it means they can take money from you if they choose.
How can you can fix this?
Contact your bank and set up a new business checking account. You can call this a "sweep account". This is the only account that you will give out for vendors to ACH deposit into or withdraw funds from. Pick a nice round amount you can maintain as a balance – for example, $1000. Pick an amount that will cover needs on a daily basis and is very easy to keep track of.
NOTE: You do not want overdraft protection on this account. The point of this account is to limit what someone can take from you without your consent and cooperation.
It is very important to log on and check your bank balances every day. Any time there is a deposit, transfer that amount to your operating account. Any time there is a withdrawal, transfer that exact amount into the account and enter the reason for the transfer on your memo line.
This limits the amount of money any vendor can take from you.
You will also see pending transactions which gives you notice of inbound deposits as well as any unexpected withdrawal attempts.
When you have an employee(s) that you need to have access to your banking and/or your bookkeeping, there are simple permissions that can be set in your User Management tools. These settings allow someone you choose to view and enter limited information but do not give them the ability to transfer, withdraw or pay someone. If your bank does not offer this ability, find a bank that does offer these basic online financial security features.
We were able to delegate the work of transaction journal entry but not allow access to move our hard-earned money. Sleep better and Protect your Assets.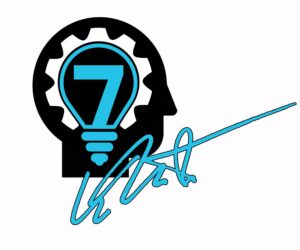 Business owners and entrepreneurs are invited to take my Free Online Assessment on the main page of the 7th Gear Website.