(article 7 of 8)
Delegation is about leveraging your experience with your staff to become a high-quality force-multiplier. You've heard the phrase about replicating or multiplying your efforts with your employees.
Great, but how do you actually do that?
Great question. In the prior article, we looked at how to approach an employee and how to describe the task in terms of resources, timeline, expectations, and the context of the project so your employee will understand what the job actually is. However, there is always room for misunderstandings to creep into the execution and you should definitely expect blockers to pop up that will keep that person from being able to complete the task in an excellent fashion the first time.
Monitor vs. Micromanage the process. Keep in mind there are really two major goals you are working toward in the delegation and you need to load balance accordingly. It's not all about getting things done, it's about developing employees as powerful assets of your company so you can grow.
  Distributing the workload to create the force-multiplier
  Building the competence and confidence of your employees
These are fundamental requirements for building a winning team that can scale to a large organization. The key to unlocking an enterprise dynamic that you could ultimately sell one day. But not to say that you have to or even should sell the business; however, the road to "sale" leads thru "scale" and is paved with purpose. If you are the only capable person in your business, then your business will never be worth much and ultimately could wind up on the scrap heap of business failures.
As you know, most businesses fail. 91.7% in the first 40 months according to Forbes.com.
Delegation is a process that you must learn, practice, improve upon and maintain a firm commitment to in order to grow your business and constantly create bandwidth for yourself. You are the bottleneck restricting growth and the only cure is delegation.
For instance, monitoring the delegated task involves intentionally scheduled checkpoints and reviews. Be careful of the temptation to take the task over as you keep all three goals in mind. Also, the Socratic Strategy works best here keeping in mind that one of your goals is for your employee to become more independent and reach conclusions of their own. When you are meeting with them at your weekly check-in, make it your goal to only ask questions and avoid making statements.
For example: How do you feel you are progressing? What are you learning? What has surprised you so far? Are there any resources that you don't have? Do you think you are ahead or behind? Do you have any obstacles that will keep you from hitting your deadline? 
Therefore, let them talk and pay attention. If you have a point that you want to make, attempt to come up with a question that will lead them to the answer. This process isn't about you. It's about developing them. Your ego must sit in the back seat.
Other articles related to this series: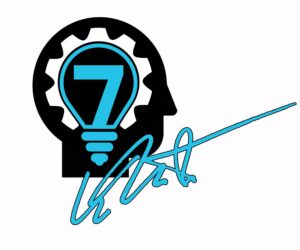 Business owners and entrepreneurs are invited to take my Free Online Assessment on the main page of the 7th Gear Website.